Author: Tim Wainwright, Chief Executive of WaterAid UK
In many respects, COVID-19 has changed the context in which we work on water, sanitation and hygiene (WASH). It has raised global awareness of the need for handwashing and brought into clearer focus the inequalities between those of us who have access to WASH services and those who don't.
But fundamentally, COVID-19 has not changed the underlying structural barriers that determine universal access. We still see that WASH is rarely politically and financially prioritised in the way it should be, and the latest results from the Joint Monitoring Programme (JMP) make for rather grim reading – with three out of ten households globally still without anywhere to wash their hands with soap.
Beyond COVID-19, many other trends affect our progress towards achieving universal access. The effects of rising poverty, widening inequalities with their associated wealth and power gaps, and rapid urbanisation are all being exacerbated by climate change. Together, these make our mission more urgent, more complicated, and more difficult to achieve.
And yet there is an additional group of trends helping us towards our goals, such as strides in innovation (social and financial as well as technological), digitalisation, and changes to the donor landscape that support greater flexibility, partnership, and localisation.
In this post-COVID landscape of change, what remains certain is that the central mission of actors like WaterAid remains critical, and that this mission can only be delivered through people. But there simply aren't enough people in the WASH workforce globally and there is widespread concern about a looming skills crisis. Addressing this is a priority.
Investing in WASH for economic growth
We know that the WASH workforce is crucial to the delivery of progress and investing in this workforce can be an engine for job creation and economic recovery. A recent report from WaterAid, which examined the economic case for WASH, showed that WASH investment is an effective means of achieving transformative economic growth. The report showed that over the short term, with many economies facing high unemployment because of the pandemic, WASH investments can be an effective form of stimulus spending, rapidly deployed and targeted towards job creation. And, over the longer term, WASH can support healthier, more educated, more productive, and resilient workforces, crowding in further private investment and sustaining more rapid and equitable economic growth.
For job seekers in the WASH sector, there are several things to bear in mind about the sector today and in the short to medium term. For example, the pandemic has raised awareness of the links between WASH and public health. This intersection is a growing priority. We also see that the links between climate change and WASH are more visible and better understood. Whether we are talking about the social justice arguments of extending WASH access, the technical specifications of climate resilient WASH, or the ins and outs of climate finance, many WASH professionals are also now climate change professionals.
Strengthening systems, broadening access
The idea of system strengthening is becoming more mainstream. Achieving and sustaining universal access means strengthening WASH systems, which requires professionals who are comfortable with the systems thinking this entails. Our experience shows that WASH system strengthening requires diverse teams with the latitude to work across practice and policy simultaneously.
Many different skills are needed: facilitators and collaborators; critical thinkers and thoughtful problem solvers; advocacy and influencing professionals; those with great interpersonal and communication skills; those with 'traditional' WASH skills in hydrogeology, water supply and sanitation engineering, behaviour change, sanitation approaches, service delivery management models, small- and medium-sized enterprises/business development; public finance professionals, data analysts; and those with strong programme and adaptive management experience.
And finally, this crisis, like every crisis, shows us that the people most affected are those who are already facing inequalities. COVID-19 has demonstrated how easily progress in gender equality and inclusion can be clawed back by shocks and associated measures such as lockdowns, and restrictions on movement. For example, in East Africa, research shows how women's burdens in the home (linked to hygiene) have dramatically increased in this public health emergency.
Another example, this time from South Asia, is the case of fellow-but-forgotten WASH professionals, the frontline sanitation workers, who faced heightened risks and challenges. Given this, we see the ever-greater need for WASH professionals to explicitly consider inequalities and mainstream this in how they do their work.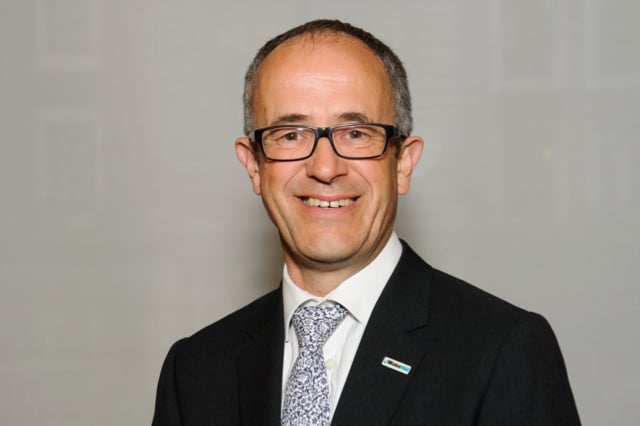 Above all, the message for job seekers is that there is still much to do and that we need you, your skills, and your experiences to do it.
Tim Wainwright
Chief Executive of WaterAid UK
---
Josh's Water Jobs:
With over 40 years of experience, WaterAid is an authority on understanding the key factors influencing working on WASH challenges. We are grateful to Tim Wainwright, Chief Executive of WaterAid UK, and the team at WaterAid who carefully articulated these key insights in the post you can read below. Echoing WaterAid's final thought, "Above all, the message for job seekers is that there is still much to do and that we need you, your skills, and your experiences to do it".

Feel free to share your reflections and personal advice in the comments below. We hope you find The Wellspring useful for your career development!